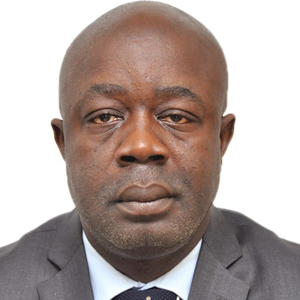 Ezekiel Olarinoye
Ezekiel Olarinoye is a top performing and innovative Accounting and Finance professional with over twenty years of experience in financial reporting, analysis and project management in the private sector.
He is an Accounting graduate from the Polytechnic of Ibadan and holds an MBA Degree in General Management from Obafemi Awolowo University Ile-Ife. He is a Fellow of Institute of Chartered Accountants of Nigeria (ICAN).
He joined NAHCO Free Trade Zone as the Chief Finance Officer in 2017 before been transferred to NAHCO Plc in 2023 to head the finance department Ezekiel worked in Multi-Trade Limited (Oil and gas, shipping firm), Legacy Realties Limited, Femab Properties Limited (Real Estate and quarry operator) as Finance Manager. He trained and worked with Farinde, Olateju & Co Chartered Accountants before moving to Ancient International (Infrastructural Development Company) as Project Accountant and later became the Finance Manager and leading public relations firms in Lagos.
He has to his credit, attended various Accounting, General Management trainings from reputable institutions within Nigeria and outside the country.