Who we are
COMPANY PROFILE
The Nigerian Aviation Handling Company Plc (nahco aviance), is a major player in the ground handling service sector of the nation's air transport industry, with presence in all the major Nigerian airports.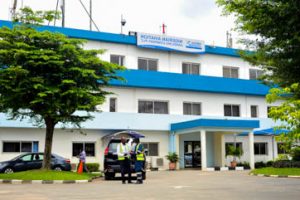 Founded in December 1979, as Nigerian Aviation Handling Company Limited by the Federal Government, through the Federal Airports Authority of Nigeria (FAAN), Air France, British Airways, Sabena and Lufthansa, it has however become a publicly quoted company through privatization, and thus renamed NAHCO Plc.
NAHCO Plc has since grown into a multi-billion Naira company with diversified investments in energy, logistic and development of a Free Trade Zone Company and currently has three institutional investors holding more than 5% of the total share of the company as of December 2020. These major investors are Godsmart Nigeria Limited – 26.95%; Awhua Resources Limited – 7.13%; White Cowries Industries Limited – 6.98%.
SERVICES
Ground Handling
Cargo Handling
Aircraft Handling
Passenger Handling
Aviation Training
Crew Transportation
Aircraft Disinfection
39th Annual General Meeting
2020 AGM
The is a recording of the of the recent Annual General Meeting. NAHCO not only provide excellent service, but also deliver value to our shareholder..