NAHCO TO GROW REVENUE BY N25.2 BILLION IN 5 YEARS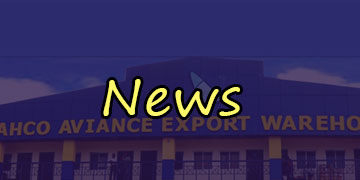 Nigerian Aviation Handling Company Plc (NAHCO Aviance) Plc has disclosed that its turnover would increase by N25.2 billion from N9.8 billion in 2018 to N35.05 billion by the end of its 2023 financial year-end.
The Group Managing Director, NAHCO Aviance Plc, Mrs Olatokunbo Fagbemi, who unveiled this in an exclusive interview with Nairametrics, explained that the revenue of the handling company over the next five years was projected to rise steadily from N9.8 billion in 2018 to N13.269 billion in 2019, N16.91 billion in 2020, N21.56 billion in 2021 and N27.495 billion, N35.054 billion in 2022 and 2023 respectively.
She said the growth would be driven by the company's five years transformation plan. The plans are expected to drive growth, service improvement, improve profitability and also ensure that NAHCO maintains its leadership position, despite increasing competition in the ground handling business.
Fagbemi said, "The new management of NAHCO is confident of achieving our targets in 2019 and beyond. We believe we can achieve our forecasts. We had thought deeply about the figures and put everything in place to ensure we achieve the forecasts. We stand by the forecasts that we have and we believe we will achieve them."
She added that the company had invested about N2 billion on new equipment and planned to scale up to more than N3 billion by the end of 2019, as the new investments in equipment would help reduce operations cost. According to her, infrastructure failure at the airport, and ageing equipment led to increased maintenance cost.
Fagbemi said with the injection of new ground support equipment and ongoing improvement of airport facilities, operating cost would reduce substantially, enabling the company to pass its steady revenue growth to shareholders.
"NAHCO aviance is well-positioned to take advantage of the positive growth potential in the aviation industry in Africa and Nigeria and will continue to invest in various businesses to expand and diversify revenue base and deliver improved returns to shareholders. We are deliberate and focused on improving and turning around the company. We will focus majorly on strategic initiatives that will deliver operational efficiency and impact the bottom-line."
On the industry bottlenecks, she added that the management was conscious of the challenges that could limit the growth of the company. Some of them, according to her, were liberalisation of the Nigerian market, increased competition, pricing pressures, access to low-interest credit and business model obsolescence.
She assured that the management had put enough measures in its growth plan to mitigate possible risks to ensure stable growth in the years ahead.
Fagbemi said, "We will in the immediate period support its growth with long-term loans, and may consider accessing the capital market to raise long-term funds to support its long-term growth by the end of the first quarter in 2020."
Recall that NAHCO Aviance commenced operations in April 1979. Its operations, which began at the Muritala Muhammed International Airport (MMIA) in Lagos, has since spread across 22 airports in the country.
The Federal Government initially held a 60% stake in the company but sold its stake through an Initial Public Offer (IPO). The company's shares were listed on the Nigerian Stock Exchange in November 2006.