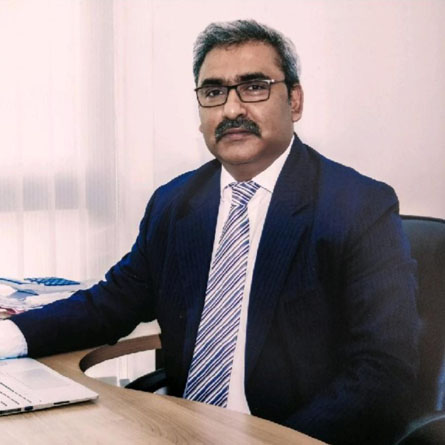 GMD/CEO
Mr. Indranil Gupta
Mr. Indranil Gupta is an Indian national, with about 26 years' experience in managing various aviation businesses in India, the Middle East, Southeast Asia, and Africa.
He worked at Delhi/Mumbai/Kolkata/Bangalore International Airports as Airport Manager & SeniorAirport Manager till 2007 and subsequently at Bangalore International Airport as General Manager – Head of Operations till 2016.
He also worked as the Vice President-Airport Operations & Project Delivery at GVK Airports 360 Indonesia till 2017, Managing Director GSEZ-Airports and Director-General – AEROPORT De Libreville, Gabon till 2020.
Mr Gupta holds a BSc and an MBA degree (Marketing & Foreign Trade).
His strengths include leveraging the potential of balance sheet profit even in the COVID affected year, organisation structuring to accommodate expansion, strong brand presence and motivating promoters. His main targets are topline enhancement by way of integration and expansion, building an efficient organization, increasing shareholder's value, and increasing share price. He is happily married with grown-up children.