INADEQUATE SPACE AT MMIA RESTRAINING GROUND HANDLING FACILITY UPGRADE –NAHCO GMD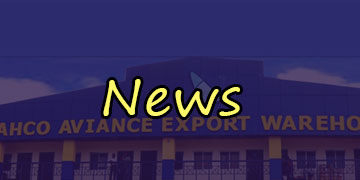 The Federal Airports Authority of Nigeria (FAAN), has been told to create room for expansion at the apron side of the Murtala Muhammed International Airport (MMIA), Lagos in order to allow for ground handling facility upgrade.
Mrs. Olatokunbo Fagbemi, Group Managing Director (GMD), at a conference in Lagos, lamented that increase in air traffic especially cargo was putting material pressure on the apron at the cargo ramp of the airport.
She said that absence of expansion capacity at the apron side of the airport was having negative impact on Nigeria, stressing that for the country to actualise its full potential of air cargo, FAAN needed to wake up to its responsibilities.
According to her, NAHCO's facilities had evolved from the old equipment transferred from FAAN, stressing that many of these facilities requires upgrade, refurbishment and re-planning, but the management was facing challenges to get approval from FAAN for its expansion drive at the airside.
She added: "With inflation this is becoming more expensive to achieve. We require more space to make our facilities full automated, have simple, but effective security systems and be environmentally-friendly among others. We are unable to achieve this effectively.
"We have approached FAAN for assistance in this regard and also for the opportunity to operate those being built by FAAN.
"This will no doubt be of immense benefit and value to shippers, consignees, agents, airlines, the airport, the aviation industry and the nation as a whole. A visit to any cargo terminal outside this clime will showcase why this is necessary.
"In the area of airport infrastructure, we greatly require the support of FAAN in the provision and maintenance of key infrastructure within the airports such as scanning machines, electricity, security as these greatly hinder our activities. Having to provide for some of these facilities or take on some of these responsibilities put additional pressure on our already dwindling revenue."
Fagbemi further decried the inability of ground handling organisations to have access to single-digit interest loans like its counterparts in other climes.
Related posts