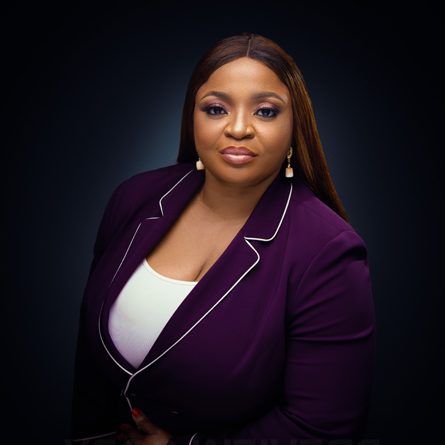 General Manager - Strategy, Transformation and Procurement
Enobong Lauretta Ezekiel
Enobong Lauretta Ezekiel is a highly accomplished professional with almost two decades in leadership positions. Her experience spans across sectors in Banking, Finance, Energy and recently Aviation. She is a business development strategist/commercial guru skilled at identifying business expansion opportunities and developing profit-generating strategies. She is also a certified customer service expert with excellent people management skills.
She holds multiple degrees and diplomas, including a Master's degree in Business Administration and Management from Delta State University Abraka, a Bachelor of Arts in English, from University of Uyo. She is also an alumnus of the Quantic School of Business and Technology in Washington where she holds an Executive MBA degree.
Enobong also has an impressive list of certifications and licenses from different business-related bodies, such as the Brand Management Academy- Nigeria, Lagos Business School, Moody USA, Arthur Anderson, H. Pierson Limited, Mactay Consulting, Vic Lawrence Consulting.
Before assuming duties as General Manager, Strategy, Transformation and Procurement, Enobong oversaw the Technical Support for the Office of the Chairman, Nigerian Aviation Handling Company Plc. She previously held the role of Chief Commercial Officer, Ikeja Electric Plc, Business Manager Ikeja Electric Plc/Keystone Bank and Branch Business Manager of former Bank Phb and Diamond banks.